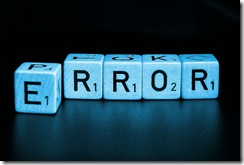 There has never, in history, been a greater demand for words. ~Thad McIlroy, The Future of Writing
Everything begins with a word. Everything you say. Everything you write. Everything you think.
Without words, there is no news, no opinion, and no connection. You can have the intention, the goodwill, the most, the greatest, but without words, no-one will know, or care. No-one will know to care. 
Words move this century. We have more word platforms than ever. We Facebook, we tweet, we blog, we e-mail, and that's before we leave the house.
We work with reports, with proposals, with presentations. We tell people about ourselves with the words we choose. And yet, what are we telling them?
Our writing is filled with:
1. Spelling mistakes. A dessert that is rich and full becomes a desert.
2. Poor grammar. This is why this are an interesting subject.
3. Lecturing. Lots of words sewn together obliterating white space. Insofar, actually, of course, quite frankly.
4. Boring jargon. Let's join the conversation, let's maximise our current objectives, at the end of the day.
If you want to improve your business writing skills, join us for The Plain Language Programme. 
~~~~~

Writers Write offers the best writing courses in South Africa. Writers Write - Write to communicate